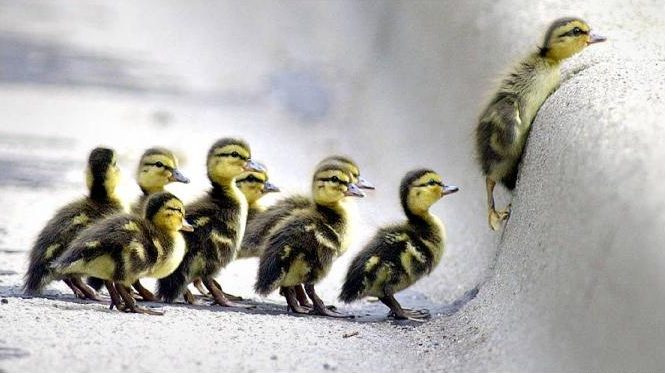 Key to developing an efficient content marketing workflow is the ability to monitor what your content creators are doing in your Editorial Calendar, and receive timely updates as to their progress. It also helps when collaborators on a task know how each other are progressing, so they are aware of when it's their turn to step up to the plate and work their magic. We've found that automatic updates via email when milestones are reached are the way to go. They keep everybody on the same page and avoid unnecessary lapses between one stage of the process ending, and the next beginning.
In addition to increased efficiency, ease of mind was another major reason for implementation of the follow function. The last thing you want your content creators to have to worry about when they are trying to produce high quality content is keeping everyone else abreast of their progress. With automated updates they can sink their teeth into the task at hand and not have to contemplate shooting out a round of emails or instant messages as they work their way through the task at hand. We all know how distracting sending emails can become, especially when you're dealing with writers who are prone to preamble. Automatic workflow monitoring ensures that they squeeze their finest creative juices into value-adding activities, rather than witty correspondence with their co-workers.
Designers, videographers, voice actors, music director, editors, content strategists, right up to the CMO of an organization can all be involved at one stage or another of the content creation, approval and publication process. Proceedings can take much longer than they should when everyone needs to add their piece of the puzzle or have their say.
By selecting the individuals that follow a content item you can rest assured that each time progress is saved on the task the relevant parties will be informed. They will also receive notification when the content moves through the different stages of production, such as from assigned to draft, to in progress, right up to completion and publication. This means that all of the parties involved with the content item are kept up to date with developments as and when they occur.
You setup your followers for a content item when you are creating the item, or you can add them later by clicking on the colour-coded item in the editorial calendar view. Then on the right-hand side of the screen is the drop down menu with the list of your users. Simply select each of the users you want to follow the item and they will receive a notification email every time a significant change is made to the item or its status is changed by one of the people working on it. You will now be able to streamline your content creation and publication, without having to worry about keeping the team informed on each step of the road.